Creating a custom look is an incredibly special experience. Every stitch, every fold, every special detail is considered and something that is totally unique to you. We take on a limited number of bespoke commissions each year as a phenomenal amount of work goes into crafting each and every piece; from the design through to production, we work with you every step of the way to bring your vision to life.
BUILDING A VISION
The journey begins at our design studio in East London where we learn more about you and your vision for your wedding. At these ideation sessions we'll explore rough sketches, references and ideas as well as fabric options, silhouettes, cuts and trimmings to build a vision board of your dream look. The beauty of creating a custom look together is that you'll have total flexibility and control on design, fabrics and silhouettes. 
THE DESIGN
Once we've refined the vision together we'll share a series of sketches for you to choose from, with recommendations and thoughts on fabrics and trimmings too. Usually this consultation will take place as a follow up at our London studio and we'll finesse the designs based on your input and feedback until you're happy for us to start production.
CRAFTING YOUR PIECES
For bespoke outfits we start by creating a 'toile' which is a 'mock-up' of your outfit. This is done in a less expensive fabric and is designed to give you the opportunity to interrogate every part of the design and - most importantly - the fit, before we move into the final fabric. This fitting will take place at our working atelier in NW London. You will meet with our head seamstress and one of our team for your first fitting.
"Every stitch, every fold, every special detail is considered and something that is totally unique to you."
FITTINGS
Once we've got the basic silhouette, shape and fit in place we will start layering the details at a number of follow up fittings (assume a total of 3-5 fittings - the exact number will depend on the needs of your outfit.)  These will also take place at our seamstress' London atelier, as your piece is a constant work in progress.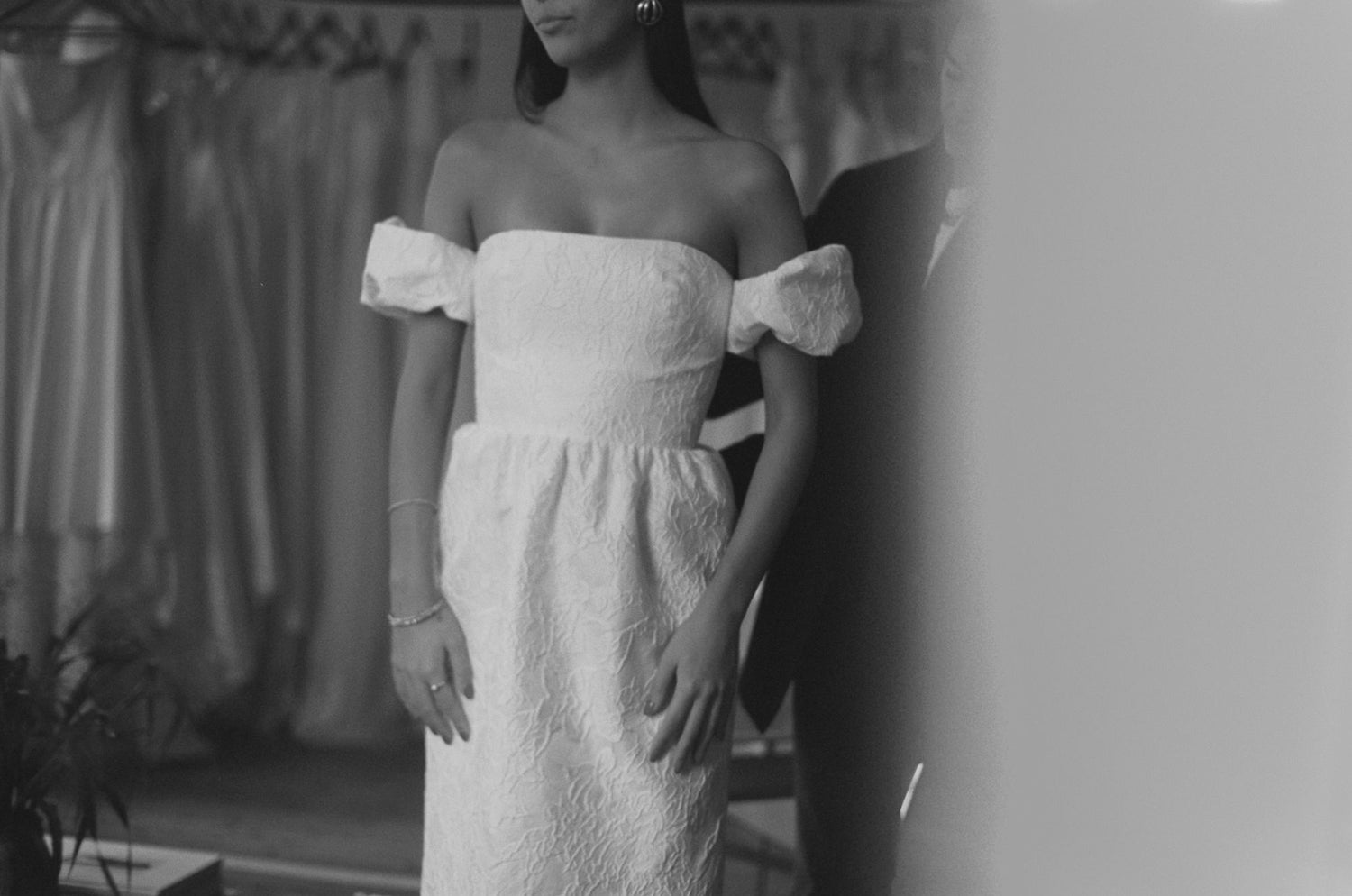 STYLING
We are on hand to provide styling input and guidance as part of our STYLING SERVICE and we can create bespoke accessories (from veils to sleeves) to augment your beautiful outfit. Please click here for more information 
Prices for the OWN bespoke service start from £5,000.
To discuss a bespoke commission, please email info@theownstudio.com or complete our enquiry form;