A C U S T O M E X P E R I E N C E
Sleek, elevated and effortless; when you wear an OWN piece you are wearing something that has been handcrafted and impeccably cut by our team of skilled artisans at our London atelier.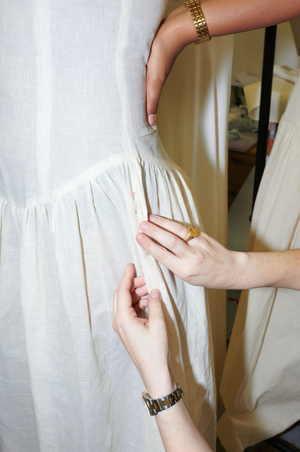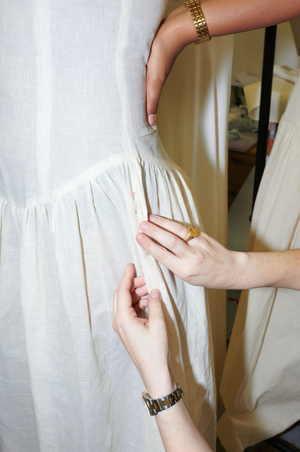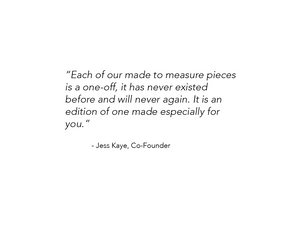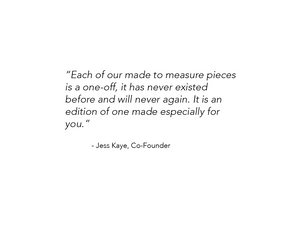 MADE TO MEASURE BRIDAL
Our made to measure bridal collection is custom made by hand in our London atelier by our team of dedicated artisans. Custom made means a bespoke pattern is cut each time to the exact measurements of the person it is being created for. Making our pieces in this way means that each and every one of them is completely unique, a one off, never to be made the same again. 
This way of working is completely different to the standard industry model (which normally 'makes to order').  When you wear a piece from our made to measure collection, you are wearing something impeccably crafted that has been handmade completely bespoke to you; no two styles will ever be the same. 
The fact that everything is made to measure means you have complete freedom to tweak the design or fabrics before we start creating your outfit.  If you are looking to customise elements of the existing design, there are two services available - semi-bespoke and bespoke.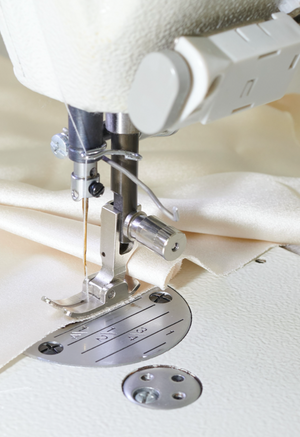 SEMI - BESPOKE
You may fall in love with one of our pieces but want to customise the shape or design details, for example change the neckline, lengthen the train, move a seam, cinch a waist, change the straps, raise or lower the back, or make a silhouette more a-line - the possibilities are endless! We love hearing your ideas and bringing your unique vision to life.
Our semi bespoke service allows you to make changes to existing designs with various fitting options available to you throughout the process. The cost for this service depends on the changes you are requesting, but we will always do our best to keep them as reasonable and affordable as possible.
BESPOKE
Our bespoke service is perfect for brides who love our sleek, pared back aesthetic and luxurious fabrics, but want a completely unique design. One of our co-founders and designers will work in partnership with you to design and create your dream outfit, and you will have complete control throughout the process. Click here for more information and a guideline on pricing.